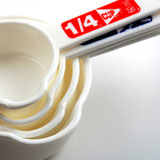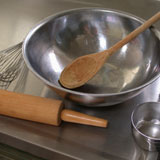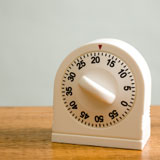 Serves 8
Ingredients
3 12-ounce pork tenderloins

1 teaspoon mace

1 teaspoon allspice

1/4 teaspoon nutmeg

1/4 teaspoon salt

1/2 teaspoon black pepper

1 tablespoon light cooking oil

——————————

Sauce and Garnish:

4 tablespoons butter

2 red onions, peeled and sliced

3 cooking apples, peeled, cored and sliced

1 cup dry red wine

2 tablespoons cider vinegar

1 tablespoon honey

1/2 teaspoon salt

1/2 teaspoon pepper

1/2 teaspoon mace

1/2 teaspoon allspice

1/2 teaspoon nutmeg

1/8 teaspoon cloves

2 tablespoons apple cider reduction

3 cups bread cubes, toasted
Instructions
Preheat oven to 425ºF. Combine spices, salt and pepper. Rub cooking oil over tenderloin and coat with spice mixture. Place in shallow roasting pan; cooking for 25 minutes. Remove from oven, set aside and turn oven down to 350ºF.
For sauce, melt butter and sauté onions for 3 minutes over medium heat. Add apples; cooking an additional 4 to 5 minutes or until onions are transparent. Add remaining ingredients, except bread; cooking an additional 5 minutes on medium to low heat.
Spread bread cubes in bottom of ovenproof dish. Pour sauce over top. Cut tenderloin into uniform slices; arranging on top of bread cubes and sauce. Reheat entire dish in oven for 5 minutes.