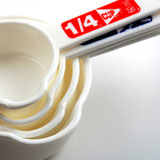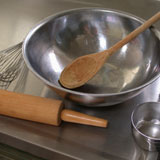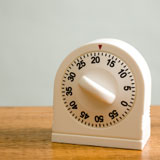 Ingredients
1 5-pound boneless center cut pork roast, trimmed of fat and divided into 2 pieces

Apple Ginger Marinade:
2 teaspoons salt

1/4 teaspoon thyme, ground

1 teaspoon onion powder

1 teaspoon garlic powder

1/2 teaspoon ginger

1/2 cup apple juice

1/4 cup honey

Green Beans:
2 pounds fresh green beans

Miceli's Italian Dressing:
1/2 cup olive oil

1/4 cup red wine vinegar

1/4 teaspoon dried parsley, chopped

1 teaspoon garlic powder

1 teaspoon onion powder

1 teaspoon Italian seasoning

1 teaspoon dried oregano

1/4 teaspoon Sweet & Low
Instructions
Apple Ginger Marinade:
Combine all marinade ingredients; whisk together. Place pork roast in Reynolds roasting bag; pouring marinade on top of meat. Poke a couple of holes in bag and tie shut. Bake at 350 degrees F for 12 hours or until internal temperature reaches 160 degrees F.
Green Beans:
Wash beans; remove both ends. Blanch green beans in boiling water for 3 to 5 minutes. Shock beans in ice water; strain and reserve.
Miceli's Italian Dressing: Combine all ingredients; whisk together.
Combine beans with dressing. Add 1/4 cup bacon bits (either store bought or cook off fried bacon and cut into small pieces).