Save the Date for the Ohio Proud Food Summit!
Please join the Ohio Department of Agriculture for an event that connects Ohio growers and food manufacturers directly to retail and food service buyers. More than 25 Ohio Proud partners will be available to sample and answer questions about their local, Ohio made products!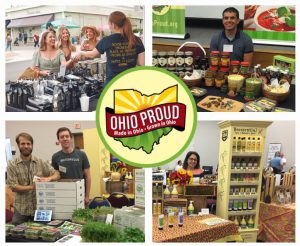 Event Details:
Wednesday, February 15, 2023 from 11:00a.m. -2:00 p.m.
Ohio Department of Agriculture, Bromfield Administration Building Auditorium,
8995 E. Main St., Reynoldsburg, Ohio 43068
If you would like to attend the Ohio Proud Food Summit, please complete & return this form no later than February 10, 2023. Please list all attendees. There is no charge to attend this event, but registration is required.
Ohio Proud Partner Event Registration Form
Food Buyers Register to Participate Here!
Buyer and Ohio Proud Partner Registration Forms can both be emailed to Ashley.McDonald@agri.ohio.gov
Questions? Contact us at 614-728-6206 or OhioProud@agri.ohio.gov