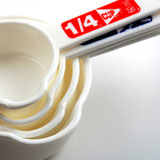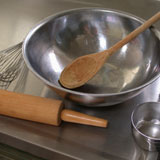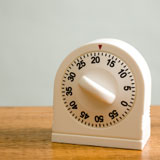 Serves 12
Ingredients
1 1/2 cups all-purpose flour

1/2 teaspoon salt

1/4 cup soy flour

2/3 cup soy milk

1 1/4 cups sugar

1/3 cup soy oil

1 1/2 teaspoons baking powder

1 Ohio egg, beaten

1/2 teaspoon baking soda

2 cups Ohio apples, unpeeled, cored and chopped
1 teaspoon ground cinnamon
Streusel Topping:
1/4 cup firmly packed brown sugar

1 teaspoon cinnamon1 tablespoon all-purpose flour

1/2 cup Ohio walnuts, chopped

1 tablespoon soy margarine, melted
Instructions
Preheat oven to 375 degree F. In medium bowl, combine flours, sugar, baking powder, baking soda, cinnamon, and salt; mixing well. In small bowl, beat milk, oil, and egg; blending well. Add to dry ingredients; mixing until well blended. Stir in apples. Spoon into lightly greased, 9-inch square baking pan.
Streusel Topping:
In small bowl, combine brown sugar, flour, margarine, and cinnamon. Stir in nuts; mixing well. Sprinkle over batter. Bake 30 to 35 minutes or until golden brown.
Serve warm.