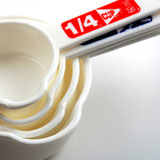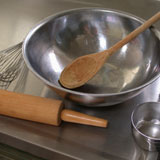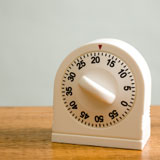 Serves 6
Ingredients
6 6-ounce turkey breast slices, boneless and skinless

Marinade:
1 tart Ohio apple, peeled and cored

1 teaspoon salt

2 tablespoons fresh chives, minced

1/2 teaspoon pepper

1 1/2 teaspoons fresh thyme leaves

2 tablespoons vegetable oil

Barbeque Sauce:
1 cup prepared Ohio barbeque sauce

1/2 teaspoon fresh thyme leaves

3/4 cup apple butter

1/2 teaspoon ground cumin

2 tablespoons fresh chives, minced
Instructions
Marinade:
Puree all ingredients in food processor until smooth.
Barbeque Sauce:
In saucepan, combine ingredients and bring to a simmer for 5 minutes.
Pound turkey breast slices to about an inch thick. Marinate at least 1 hour. Begin grilling on a hot hardwood or hardwood charcoal grill. Turn over and coat with barbecue sauce. Close grill letting turkey cook until it reaches an internal temperature of 160 degrees F. Serve with additional sauce.
Chef's Note: This is excellent served with mashed potatoes with sauteed tart Ohio apples folded into them and fresh greens like Swiss chard, spinach, or kale.