Thought farmer's markets go into hibernation during winter? Think again. Ohio has an abundance of farmer's markets that extend their normal spring and summer seasons to year-round markets. Visitors can shop for meat, winter root vegetables, honey, microgreens, baked goods, lotions and other amazing local goods all winter long.
In Central Ohio, the Worthington Farmer's Market is a favorite among locals for the diversity of products and vendors. The summer market takes place from May through October in picturesque downtown Worthington, while the the indoor winter market runs November through April in the Shops at Worthington Place (7227 N. High Street).
During the winter season, shoppers can visit not only the Worthington Farmer's Market booths, but also the many stores that feature local artisans such as Pizazz Gift Shop. Pizazz is owned and operated by central Ohio artisans who showcase their quality, handmade wares individually within the shop.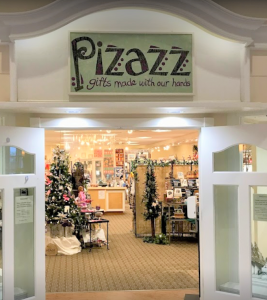 Concerned about crowds? No problem! Pre-ordering for pick-up is an option at this location. Simply use the Producer Directory to place your order with individual producers. Then, visit those producer stalls on Saturday morning to pick-up your items from the vendors from whom you have ordered.
Markets around Ohio
Our friends at Ohio. Find it Here. have put together a list of some of Ohio's most beloved winter markets. Visit them for the full list and to find all the deets on these amazing markets–below are just a handful of the markets they have highlighted.
Findlay Market in Cincinnati: The Farmers Market is open year-round on Saturdays from 8AM – 2PM and Sundays from 10AM – 2PM.
Athens Farmers Market: The Winter Market is located in the front parking lot and inside the Market on State Mall. Hours are Saturdays from 9AM-12PM.
The Produce Arcade at West Side Market in Cleveland: The Market is open year-round, but closed on Tuesdays and Thursdays.
Toledo Farmer's Market: The indoor market is open all winter long, every Saturday (mid Nov. thru April) from 9AM-1PM.
Farmer's Markets can be found in every one of Ohio's counties. To find a market in your area visit the Ohio Proud Farmer's Market page. Happy Shopping!
Shopper's Tip: Due to COVID-19, it's a good idea to check directly with markets before your visit to learn about their health guidelines or special shopping hours. A quick visit to their website or Facebook page will often provide a list of current vendors for that week and any changes that have been made due to health orders.