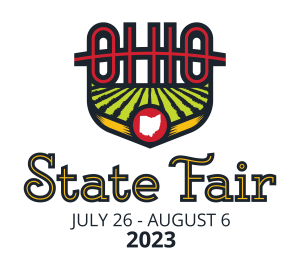 Ohio Proud invites program members to participate in this year's Ohio State Fair which will feature a pop-up General Store. The store will be located inside the Taste of Ohio Café – a favorite location of many fairgoers for the wonderful food prepared by Ohio's commodity groups, as well as its air conditioning.
Ohio Proud General Store
General Store Registration Form_UPDATED
Cost: $25
Open: Daily from 11am-5pm, Taste of Ohio Café
Ohio Proud will select 25 partners to have their shelf stable products sold in the general store throughout the fair. Each participating partner is allowed 1-3 different products to be sold. Products may be the same item in different flavors, or different product types. Ohio Proud companies will be responsible for delivering/shipping product to the Ohio Department of Agriculture (ODA) in Reynoldsburg by July 19, 2023. Ohio Proud will reimburse partners for items sold after the fair is over and partners will be required to pick up any unsold products from the ODA at that time.
Ohio Proud Member Spotlight (included in the General Store Form)
Cost: Free
Featured: Daily from 11am-2pm, Taste of Ohio Café
Partners who sign up to have their products sold in the General Store can apply to be a featured Ohio Proud partner. One company will be showcased each day and can sample their products directly to fairgoers inside the general store.
The Ohio State Fair runs from Wednesday, July 26- Sunday, August 6. The Ohio Expo Center & State Fair is located at 717 East 17th Avenue Columbus, Ohio 43211. Ohio Proud's Farmers' Market will be located in the Taste of Ohio Cafe, which is centrally located on the fairgrounds.