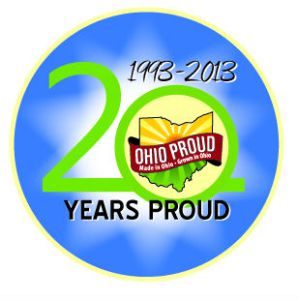 This August marks the 20th Anniversary of Ohio Proud! To celebrate we have came up with different activites that will showcase Ohio Proud and all of it's partners. The one main activity that we are doing is making a tour video. For this video we will be visiting 20 partners all around the state of Ohio with all different kinds of products. It took many weeks to narrow down our list of almost 500 partners to 20 but we finally figured it all out!
We went on our first visit last Wednesday (June 26th) to Rhoads Farm Market. Rhoads Farm Market is located in Circleville Ohio and happens to be one of our first partners. While visiting we got to sit down with Kathy Rhoads and talk about her family's business and then took a tour of the farm to see what all they grow and raise.
We are still trying to set up days to go visit the other 19 partners but already have visits set up for the next couple weeks. We are looking forward to finishing up our visits and learning more about what each partner does.